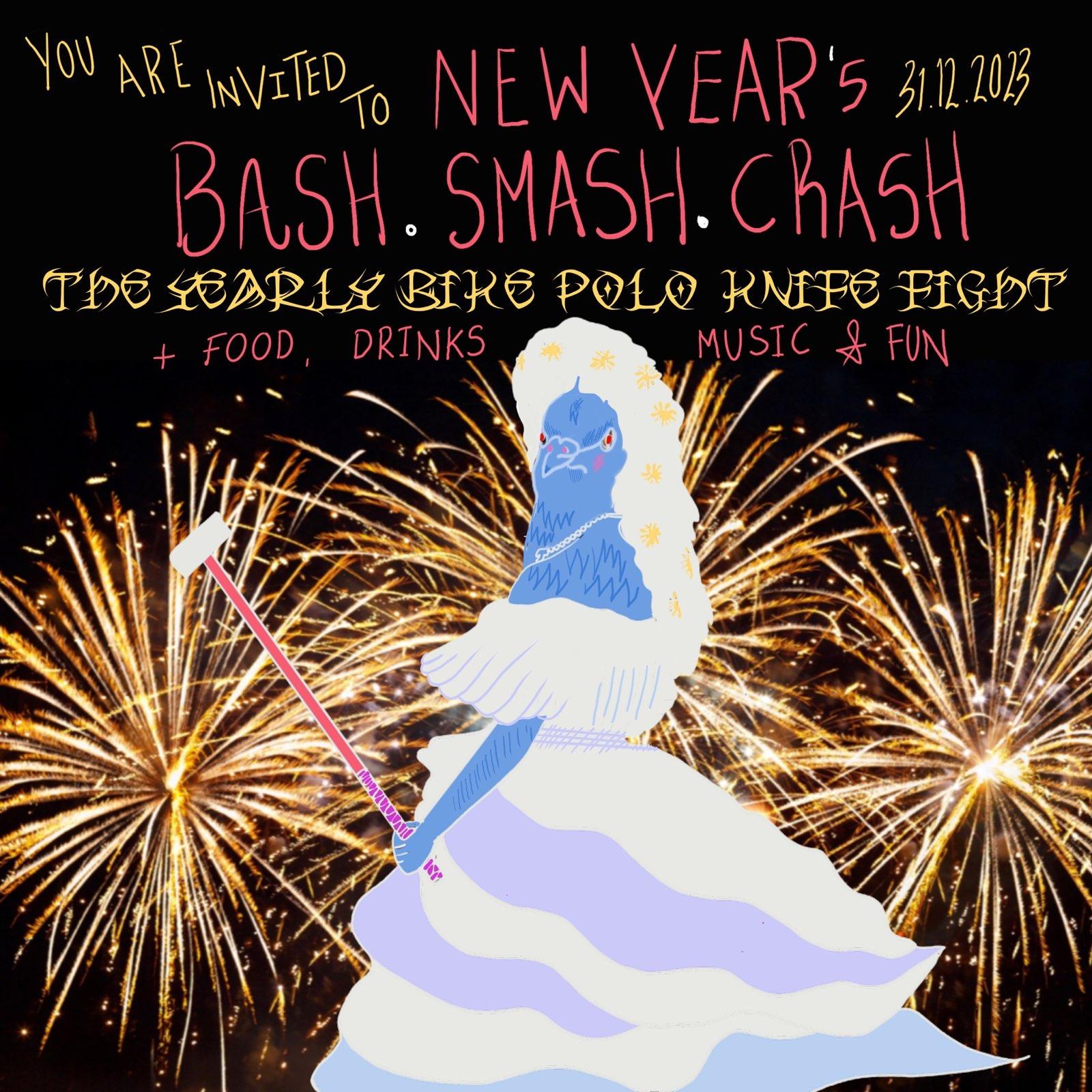 Hey everyone,
We want to invite you to our 2nd SMASH BASH CRASH, bike polo new year knife fight and party. The tiny tournament is held on a tiny court, in a very nice bike shop called Velo Peaches (maybe you have heard of it

As it was so much fun last year, we are very happy to host the event again and offer all of you a nice new year party with us here in Vienna.
What is a knife fight?
A knife fight is a 1x1 structured game, two players inside of a small court aiming to knock over an object that represents the other player's goal within a limited time frame. You get points for the 'goals' the same as regular bike polo matches.
How does it work?
Please register to let us know you are coming and want to play in the knife fight. There is a limit of 24 players. If we have more then 24 registrations, we will be selecting players via a lottery.
Send an email to ana@velopeaches.com to register yourself. Registration will close on the 18.12. You can also come to spend time with us and not participate in the knife fight, if that's the case, please still let us know you will be coming so we can estimate how many people will be there.
The 'tournament' will start at 12:00pm on Sunday the 31st of December and go until almost midnight.
Places to stay in Vienna
We have a lot of polo players here in Vienna who would be happy to host you, please let us know if you need a place to stay and we will do our best to organise that

Looking forward to see you soon