Hello there, I'm sharing this artistic open call if anyone wants to submit some artwork/poster and participate in this nice event organized by some friends from Rome.
Urbikerz Paste-Up Fest vol 1
International "Velo" Poster Art Festival
Roma, March-June 2023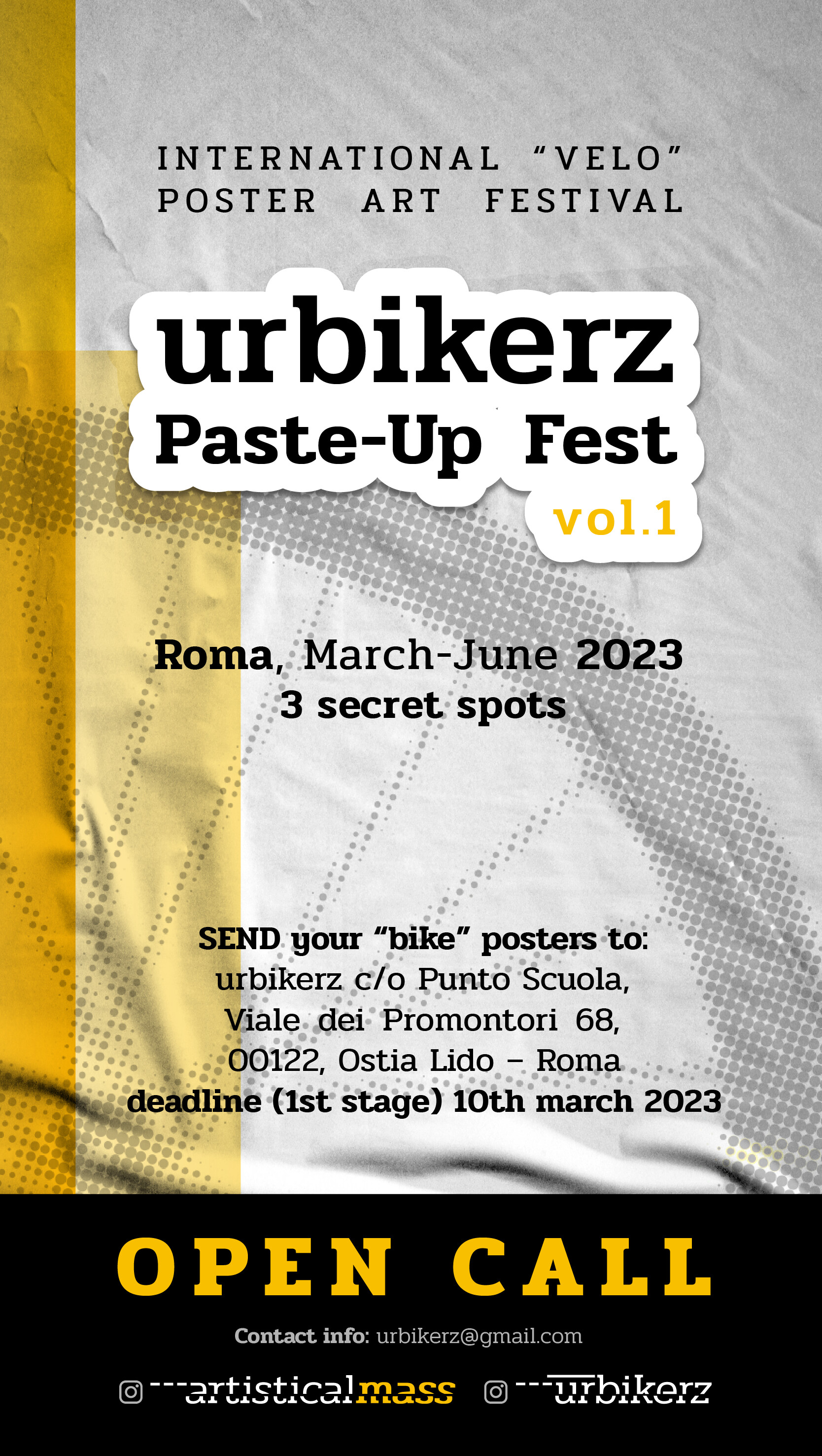 Any Size: from a4 sheet to XXL billboard, anything goes as long as it's paper to paste-up!
Any Medium, any support, any technique, any style: from hand-painted tissue paper in a single copy to posters printed in series with the plotter, from drawing to illustration, passing through photography, everyone is welcome!
Just One Subject: two wheels, bicycles, cyclists, cycling, etc. in every possible declination and suggestion
Open Call:
No barriers to entry for the first international poster festival entirely dedicated to two wheels;

anyone can send one or more posters to participate in the three stages during the Roman Spring 2023;
-the three "secret spots" and their dates will be revealed in the coming months, so stay tuned!
Send your "bike" posters to:
urbikerz c/o Punto Scuola, Viale dei Promontori 68, 00122 Ostia Lido (Roma)
dead line: 10th march 2023 (1st stage)
more info: urbikerz@gmail.com
IG e FB: @artisticalmass @urbikerz