Name: OPEN DE CAEN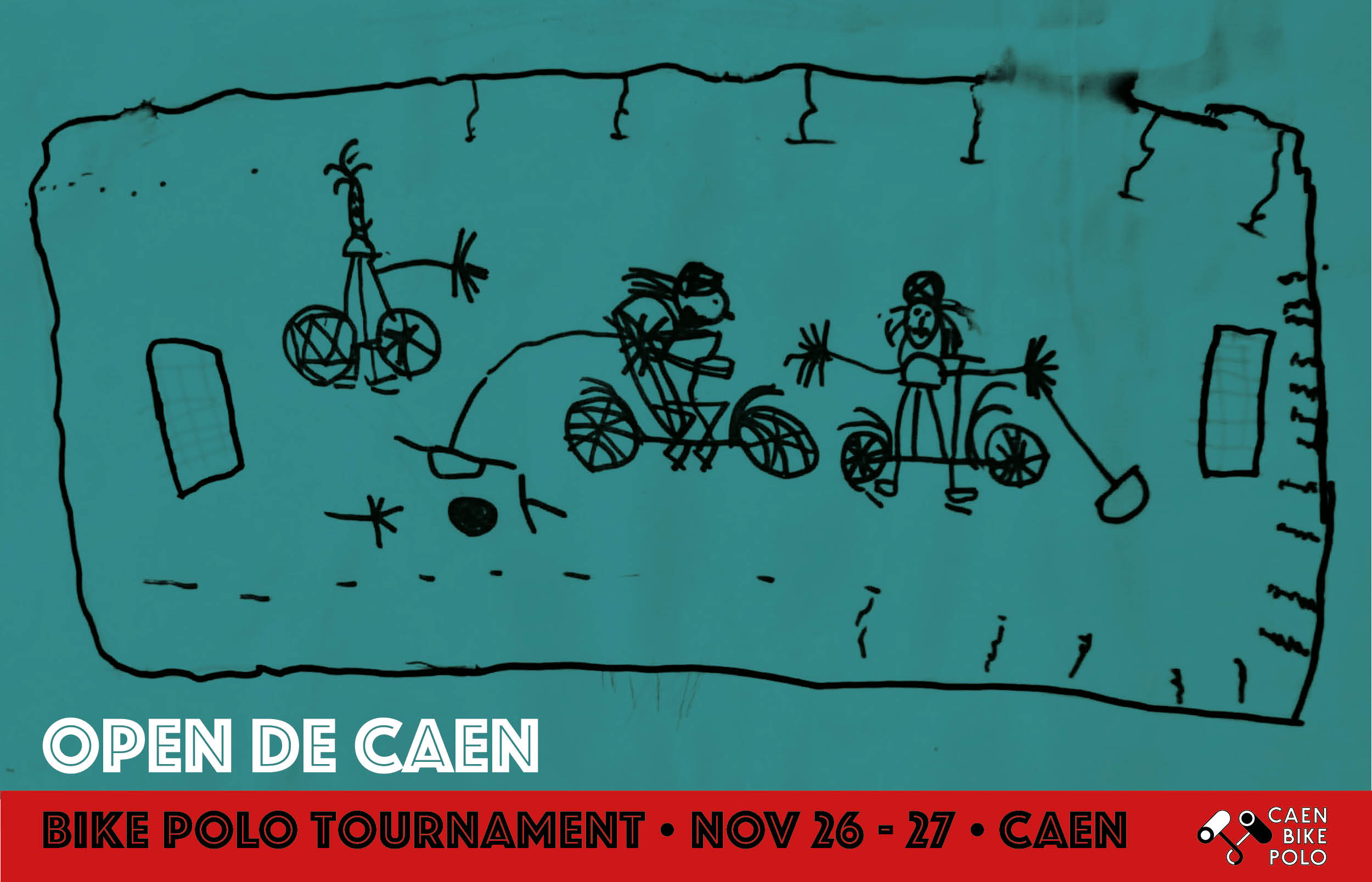 Dates: 2022 November 26th & 27th
Not worry about the weather, this is an INDOOR Tournament
Location: Manège Canada - rue de l'Académie - CAEN - France

Location link: (Google Maps)

Format: 3vs3 (no specifications)

Number of teams: 12 max

Format: TBA

Registration fee: 60€ per teams included breakfast (saturday and sunday) and a vegan lunch on sunday (not saturday)

Payment: PayPal → caen.bikepolo@gmail.com

Reffing: you win → you referee the next match
Signal group for tournament
Payment
Registration is 60€ per team. If possible use PayPal (caen.bikepolo@gmail.com) please

Housing
Messages have been sent to players. If not, let us know.
Team List
1- Protocole Fantome - Hugo (Caen) Quentin (Lyon) Emmanuel (Caen)
2- Los Polo Hermanos - Leo (Caen) Gringo (Caen) Anto (Caen)
3- Middle - Benjamin (Caen) Choko (Rouen) Yann (Rouen)
4- Zidane - Max (Rouen) Rémy (Tours) Reno (Lyon)
5- Les Courgettes - Alexis (Nantes) Justine (Tours) Clement (Bxl)
6- Boom - Florian (Brest) Nath (Genève) Damien (Paris)
7- Pamela - Billy (Bxl) JFran (Paris) Brice (Bxl)
8- Goal Goat - Valentin (Tours) Nico (Tours) Baptiste (Tours)
9- Eric Caentona - Bulle (Bxl) Quentin C (Nantes) Théo (Nantes)
10- Vandals - Alphonse (Lyon) Samir (Nantes) Vince (Lyon)
11- Casseur Floppeur - Jerrom (Paris) Martin (Paris) Rrose (Paris)
12- ?