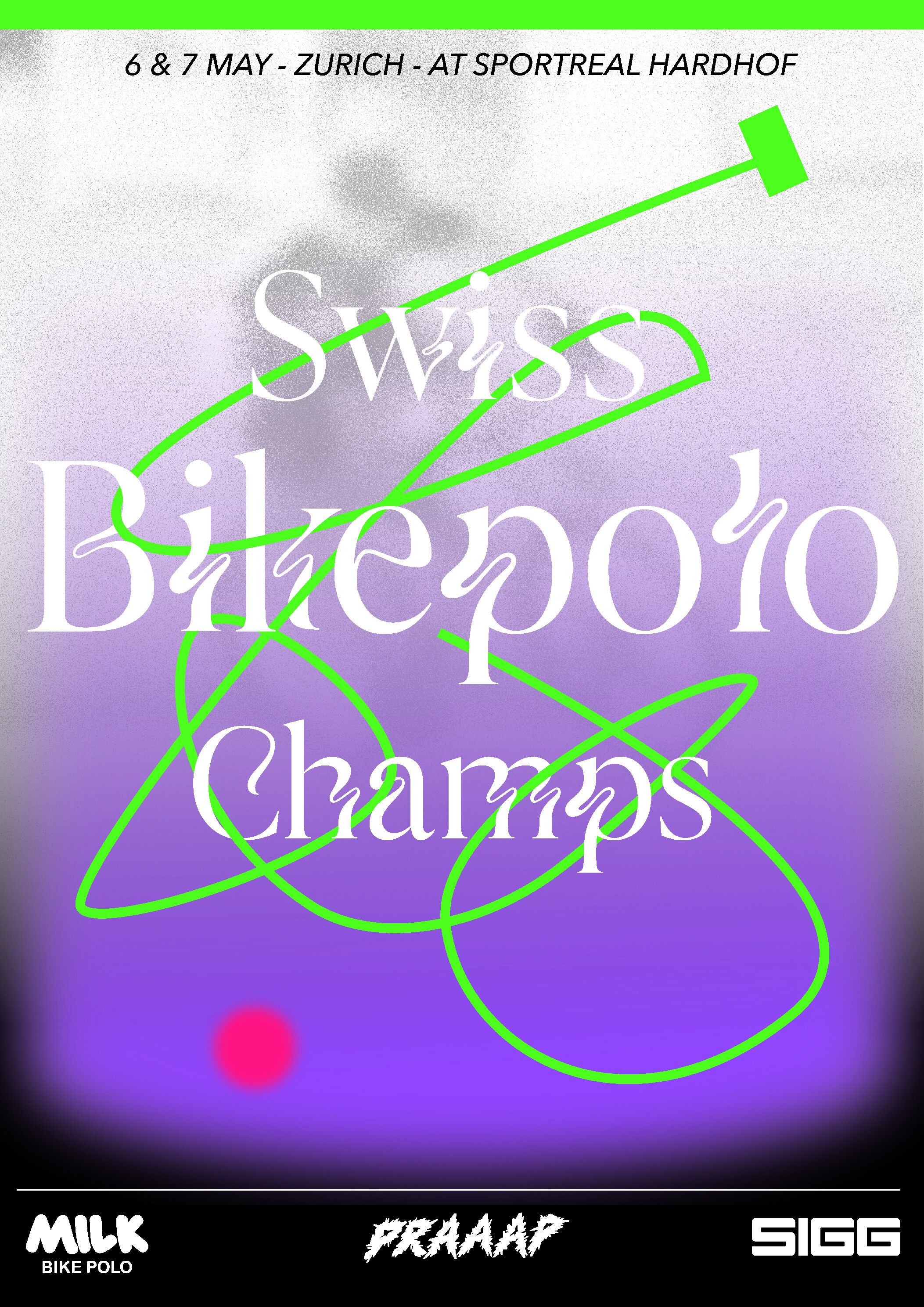 Swiss Hardcourt Bike Polo Championships 2023
Zurich is happy to host the Swiss Champs which at the same time will be the qualifying event for the European Championships 2023 in Berlin.
When: 6th and 7th of May
Where: at our court behind Hardhof 19, 8064 Zurich
How: Squad format with teams of exactly 4 players. For details check the registration form.
Registration:
First come first serve with a maximum of 16 teams.
Registration from Tuesday, April 11th until end of Monday, April 24th with the following form:
Registration Form
For questions: please contact zurichhardcourtbikepolo@gmail.com
We are looking forward to seeing you on the court!
Uploading: ZURICH_BIKEPOLO_SWISS CHAMPS 23_POSTER_sigg.jpg…