post why its best and a picture if u can !
im very into these jumbomaxxx ones
they come in all sizes that are usually not covered by regular grip brands. the usual grips sizes are : standard , mid size ,
i bought the medium first and it was HUGE, too big for my hand especially at the bottom end because of the taper. my regular forehand shot felt amazing with little to no amount of squeezing, so i had a very relaxed hand when shooting which for me is a good thing. i can be more accurate. i find it hard to play with a mallet that has a very thin grip or a grip that is slipery.for the size of it , the weight is very low : only 50grm.
light shaft , milk head pro bouchard 75gr , 104 cm this will be my tournament mallet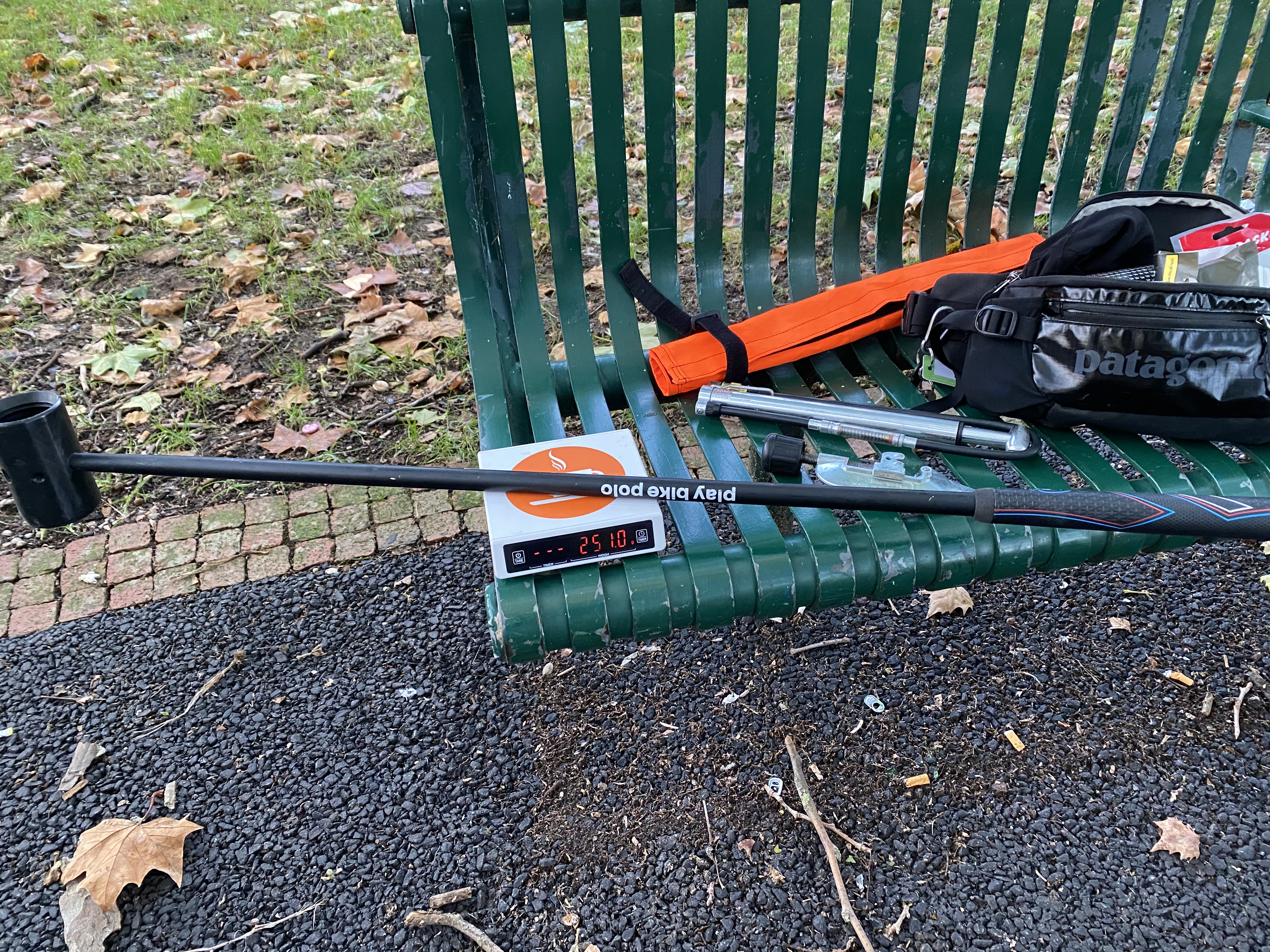 pick up copy of it (with artritic hard grip) :
i recomanded the jumbomax Medium one to Saul, who had this huge inner tube grip because he has big hands : his tube grip weight was 80grm and he is quit happy with the new one. its a big diameter but the foam is quit compact for its thickness.
i then bought the small tapered which was still too big at the tapered end ! so now i just got the XS untapered. i think i ll buy the S untapered once they get it back in stock …

i also got the non light french flag one to build a very french roger mallet (104cm) with their lightest/shortest head but it was meh. im not too much into roger s shaft 7001 "new alloy" : its less rigid than the usual 7075, and feel heavier but that might be beacause of the paint coat ! i might sand paper it off to get some grams off. roger heads are great, but i prefer flat sided head for reception and shuffle passes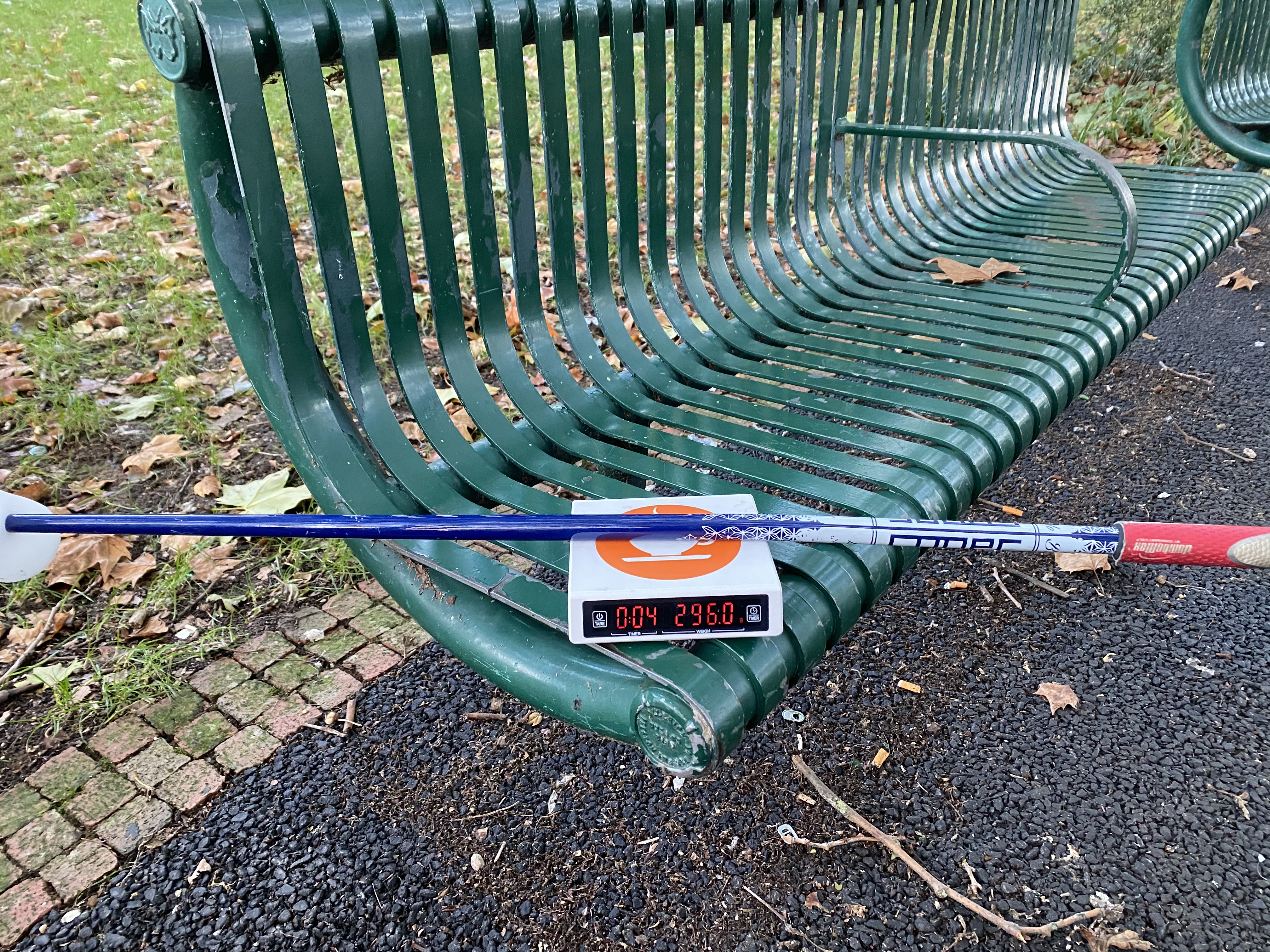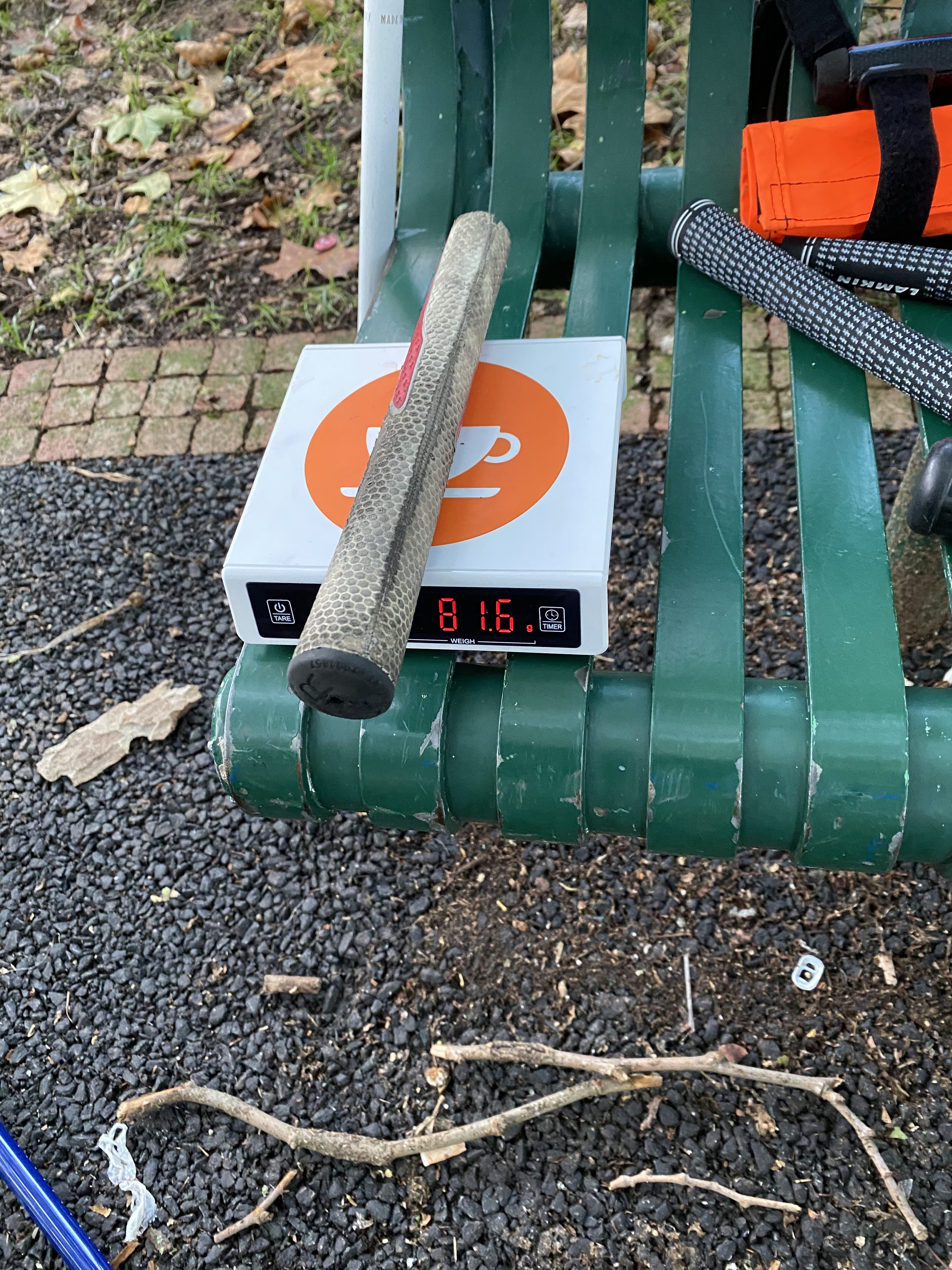 i swapped this grip for a "light" one last week , i think they are as good and a bit cheaper than the jumbomax, but they dont have the giant sizes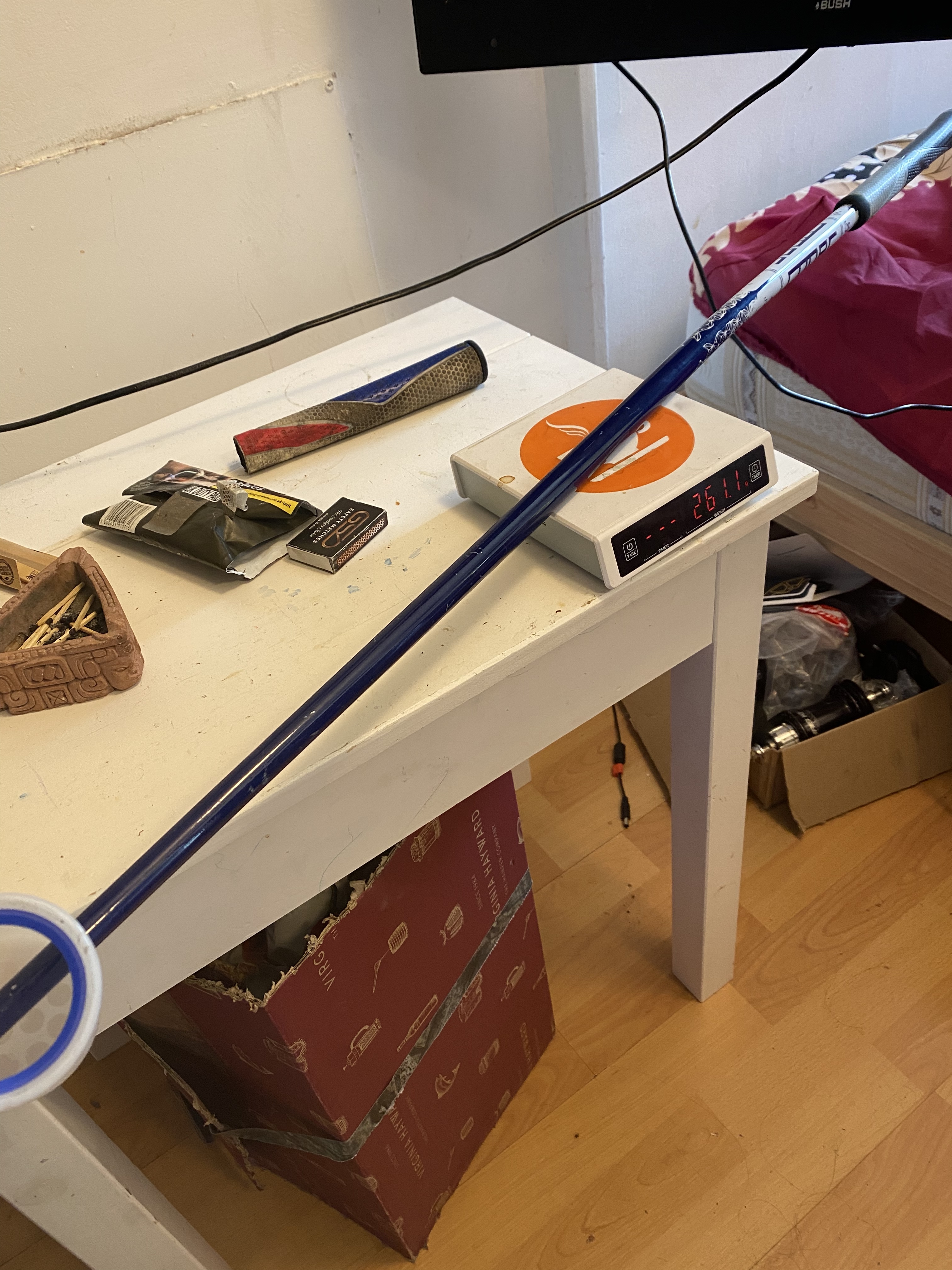 here is some stuff i found about alu alloys
7075 composition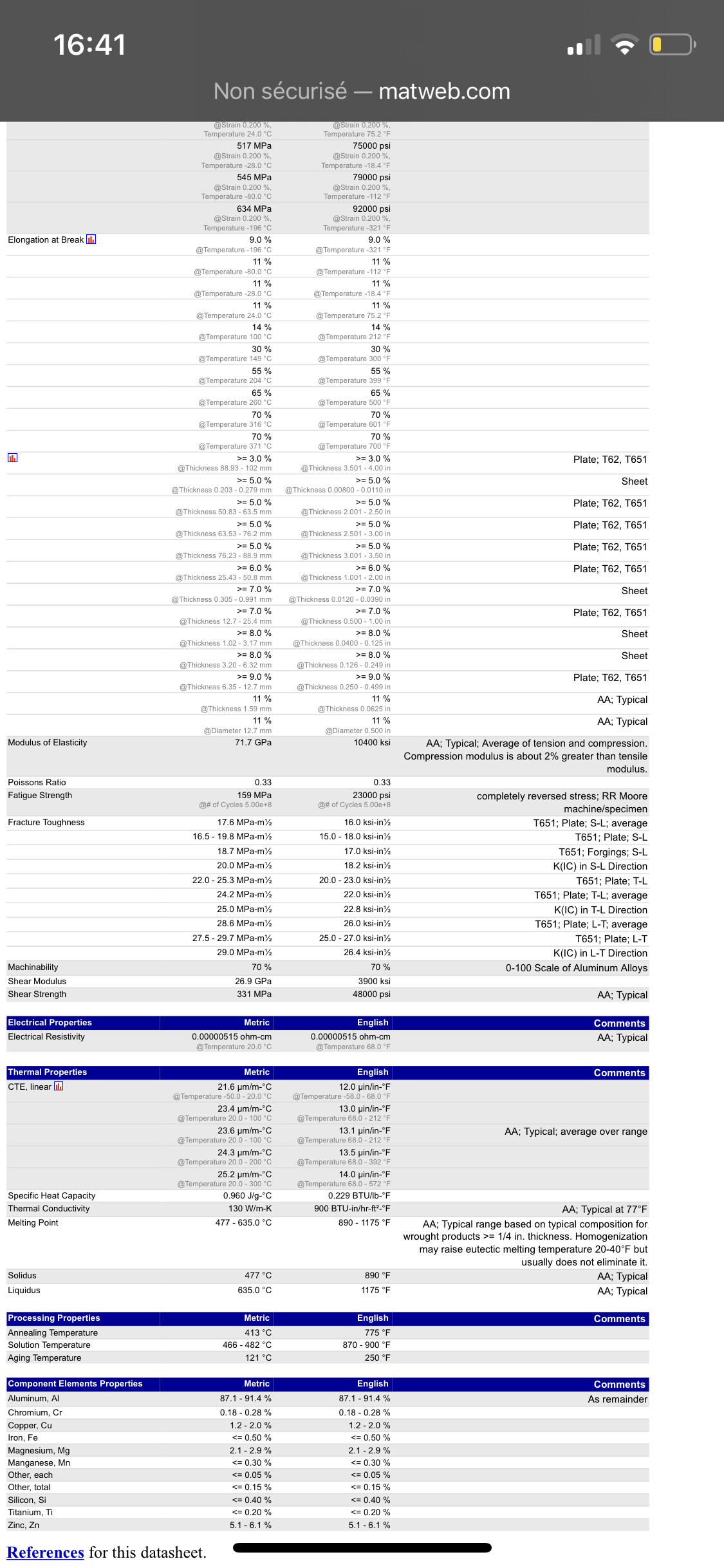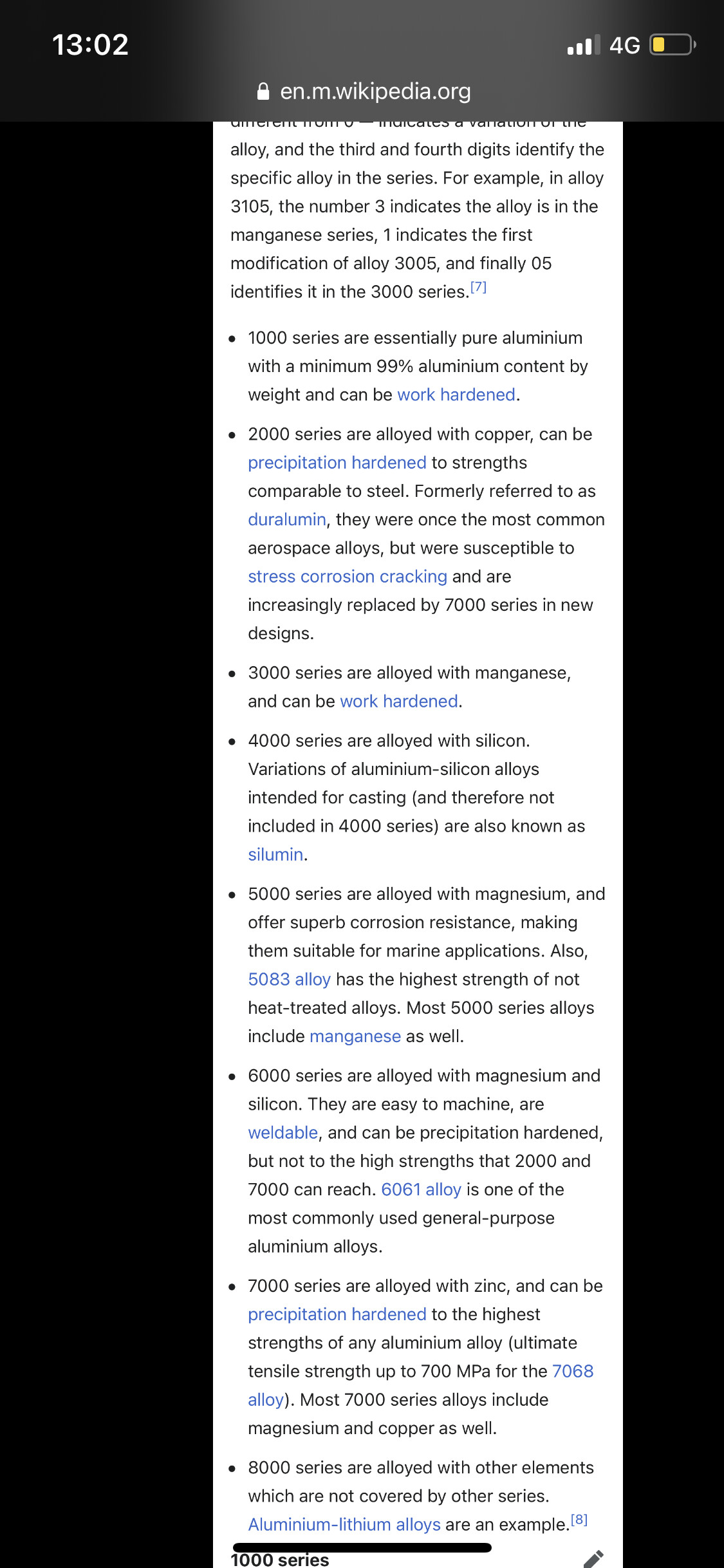 7001 (roger) composition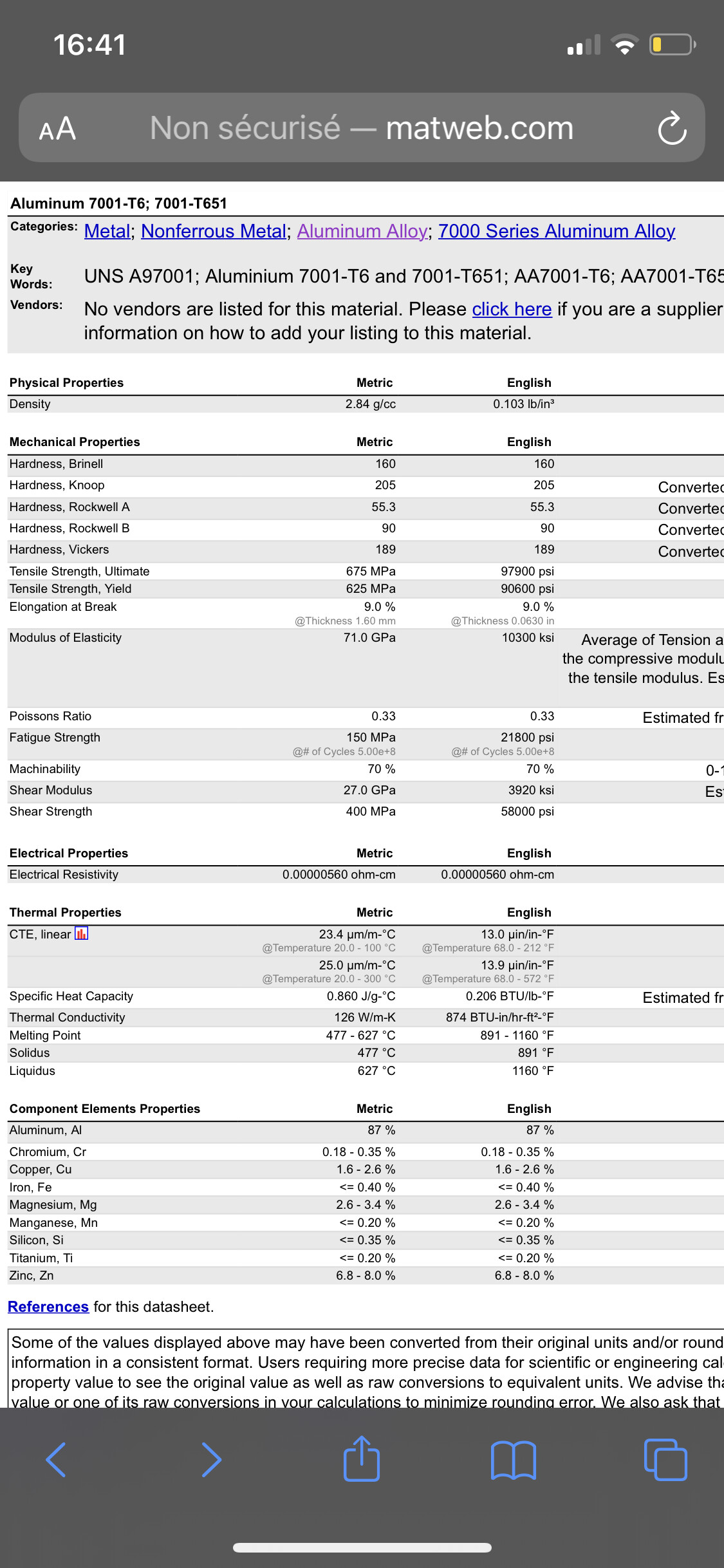 next is a perro del mallet complete 104cm setup head/shaft 7075 and grip : i think the grip is only 4 grm, its a cheap quality foam that is very bad by itself but handle well with a layer of hockey tape. also the grip thickness wasnt the best for me and its a short grip, so only one hand position . this deal is the best deal atm price wise and the lightest set up shown here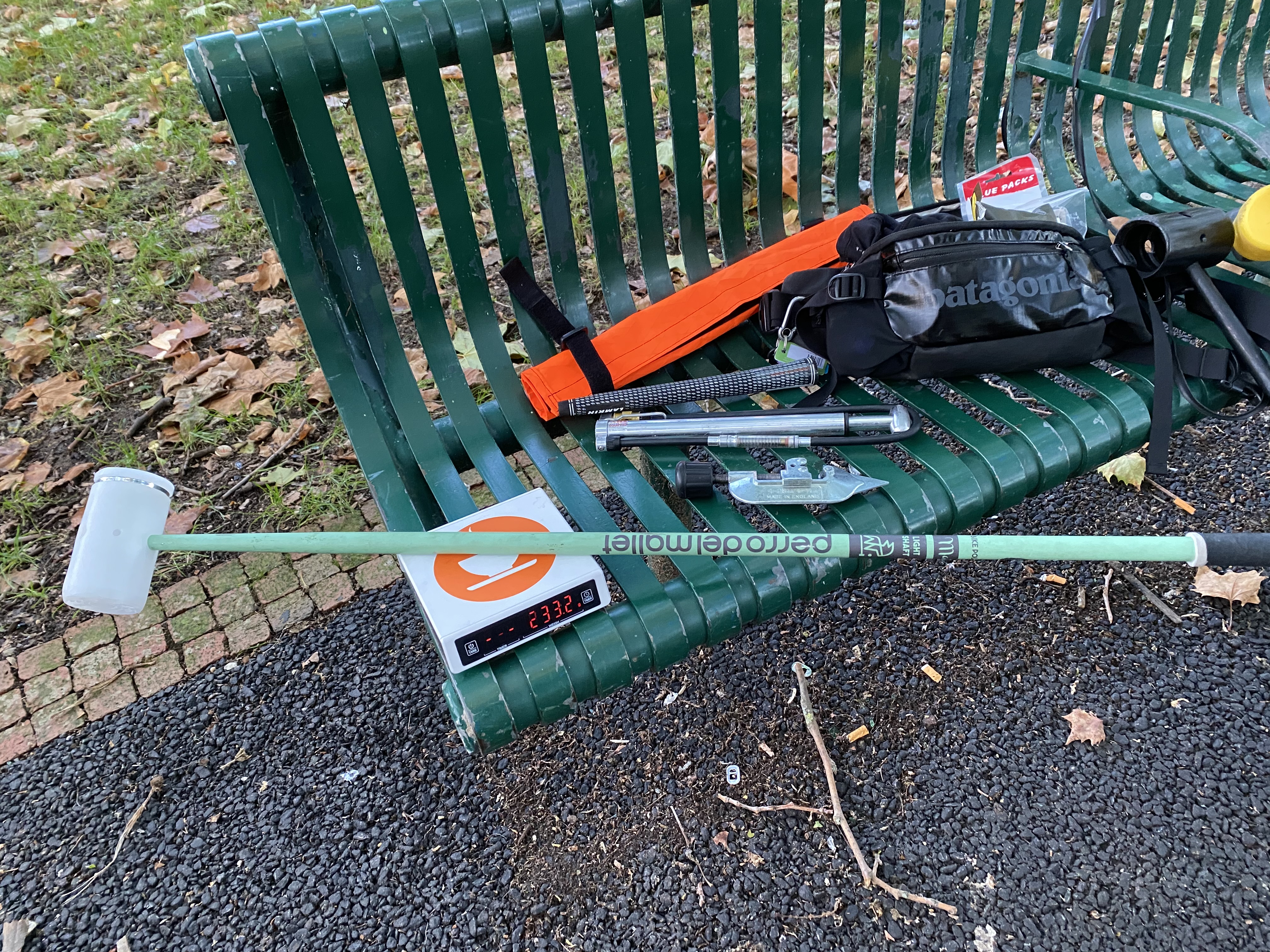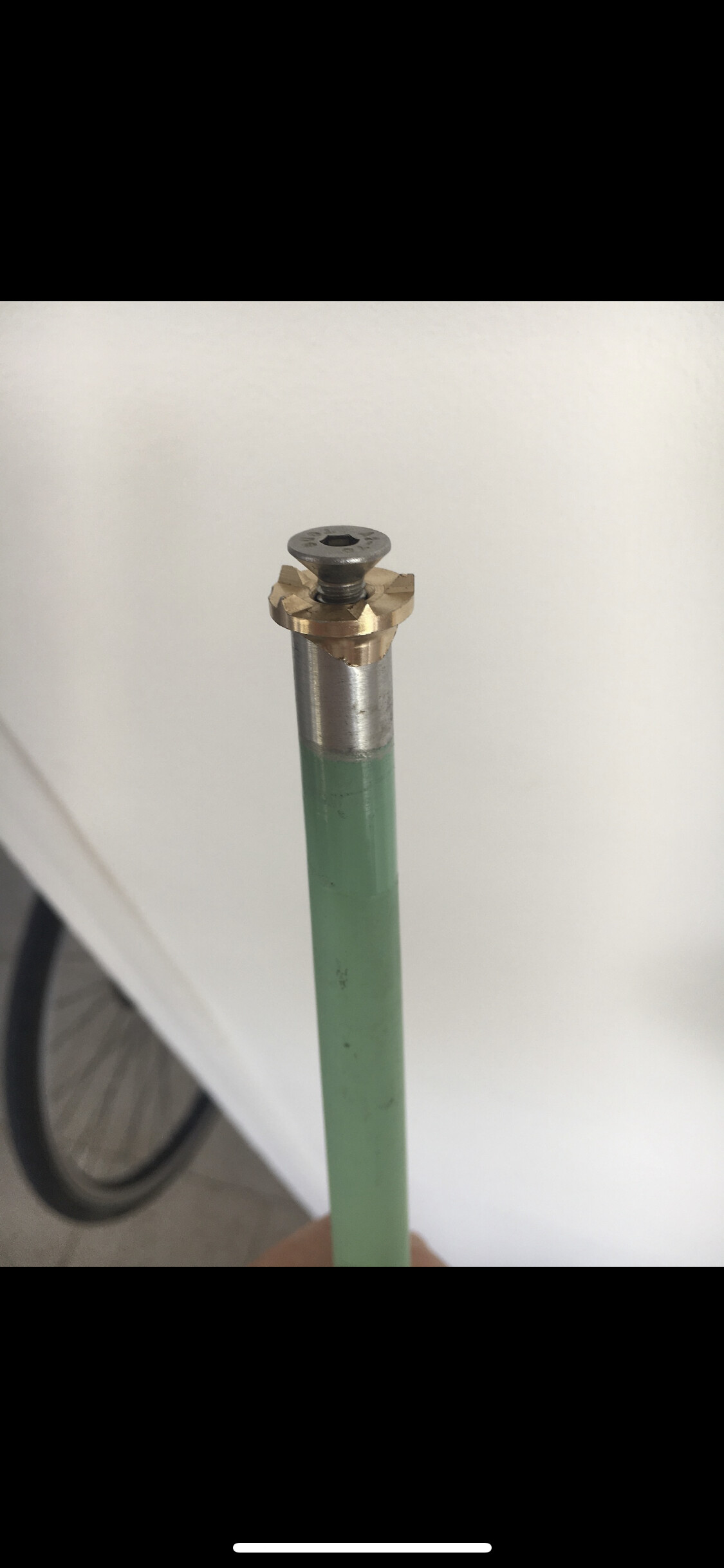 i made this all red mallet from a stubborn head , a scott ski pole and a chamois jumbo, 104cm : the head is very light 70gr , the grip is 60gr .for connect i used a bolt and nut slided and secured in the tapered end of the shaft. the ski pole is on the heavy side but very good quality and solid (and so beautiful

) i would say its similar but better than roger s alloy, less rigid than 7075 but doesnt bend as easily as rogers 7001.
i use this mallet for pick up so i dont break my light ones, and pass it around for beginners session. i lended it to Danielito who is intermediate and been playing with whatever mallet the club is giving him and he instantly unlocked the scoop move. he can now scoop with most heads. he also enjoy the large hitting surface.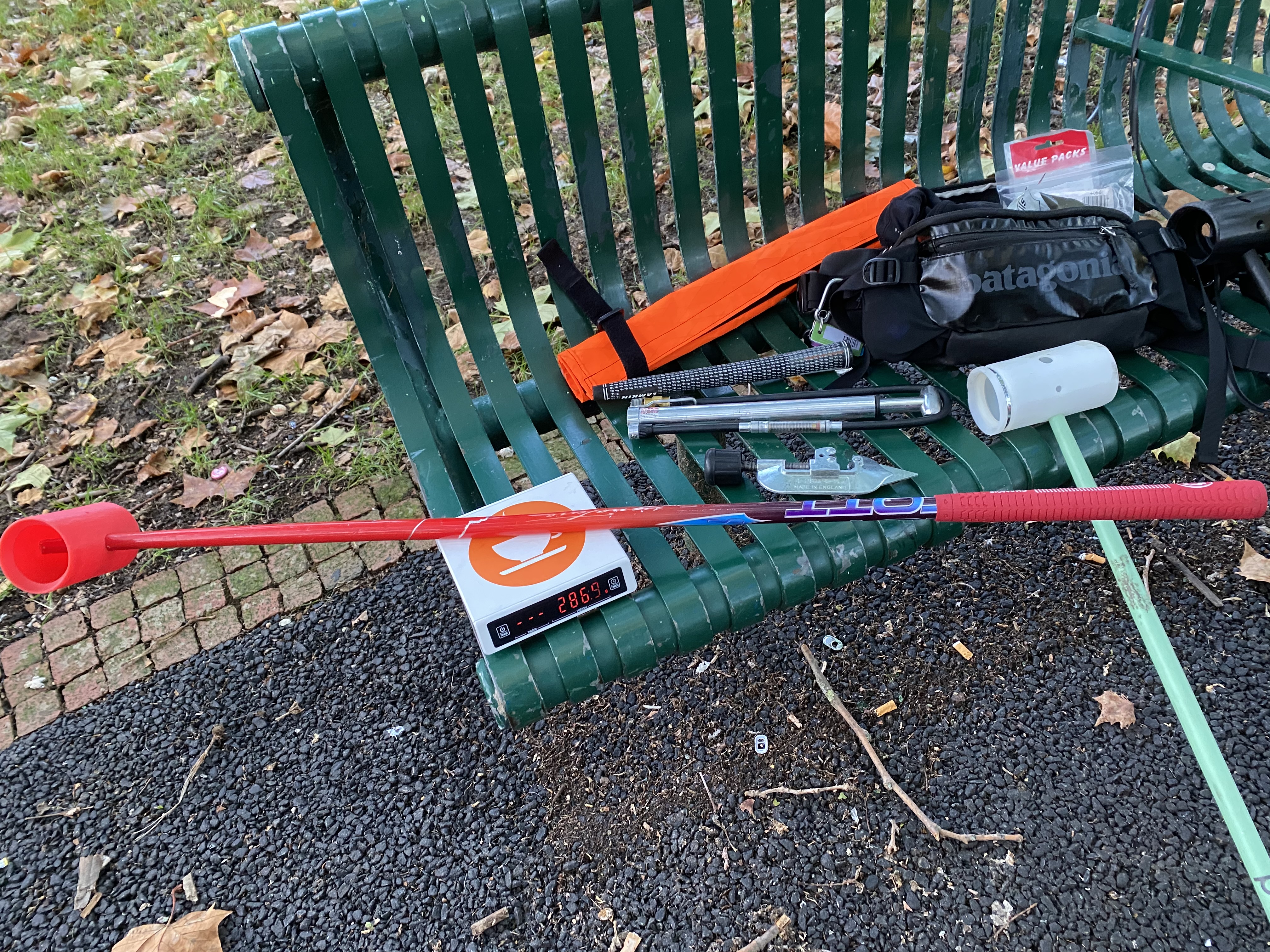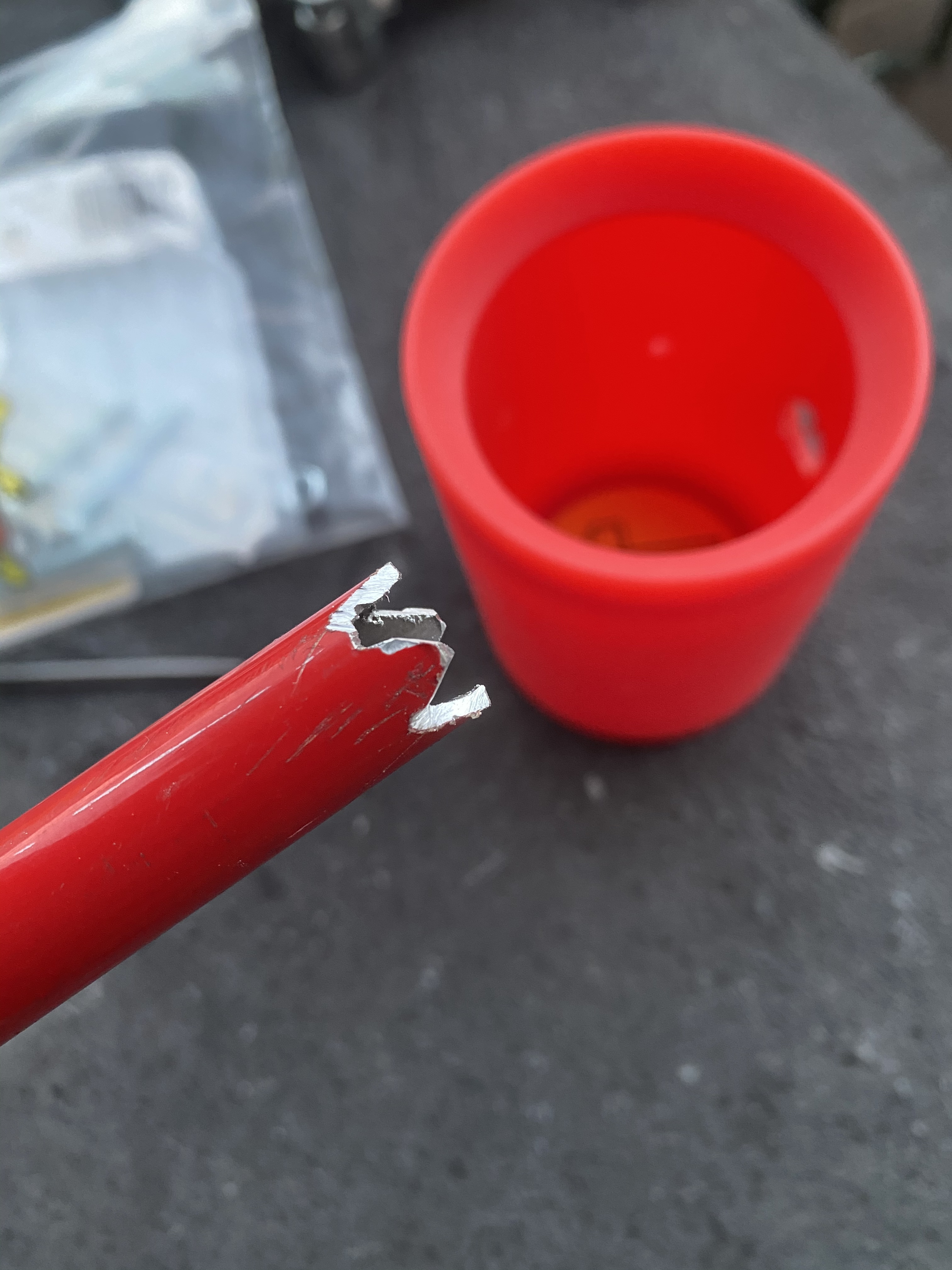 this one is the all yellow stubborn head / tough 1mm shaft milk combo. 97cm (this is the length i used to play 7years ago and is a copy of joey halvoersen mallet, except he plays with no grip and just a thin layer of hockey tape)
i filed teeth straight on the milk shaft like someone else suggested it and it works amazingly well : make sure the teeth are sharp enough and slam the shaft inside the head so it bits well and once, the trick is to do it once and avoid unscrewing the head after only to rotate it. this way the teeth wont move too much wich can cause it to grind thru the head wall.
it has a grip that i used to do before using golf grip, or when i have nothing to make a grip. i like to grab it exactly as in the last picture so during a shot i dont need to clench to keep the mallet from slipping away , its a bit of a baseball bat finish. i used to add another "ring" a bit higher as well. when using in er tube you want to keep it minimal because it will add weight quickly. secure the inertube ring with tape, then wrap tightly more innertube to make a solid end. wrap it and tape it along the shaft then finish with your choice of grip tape(here some free handlebars tape from your local bike shop bin) there is no play in this end bit it has to be rock hard.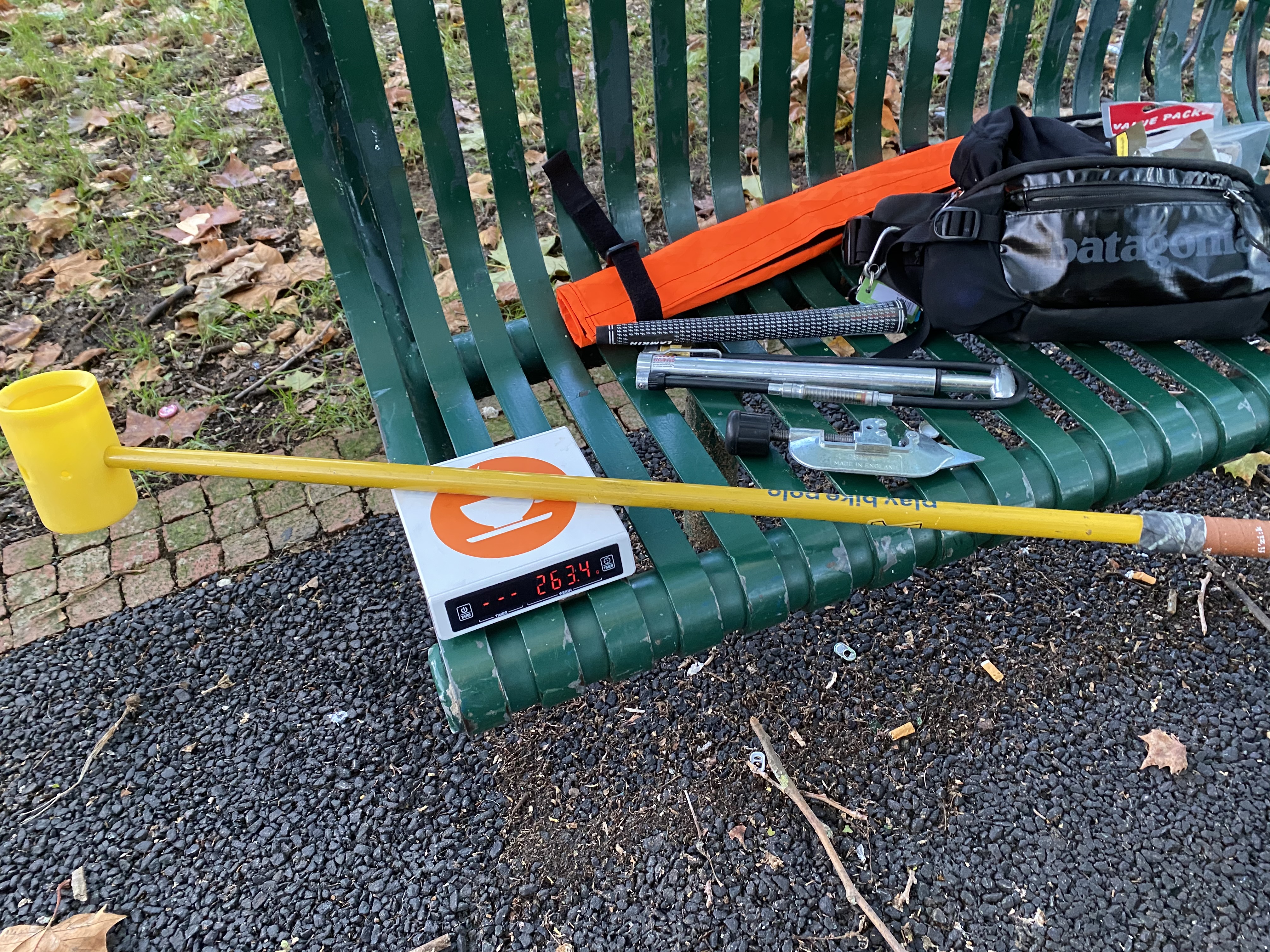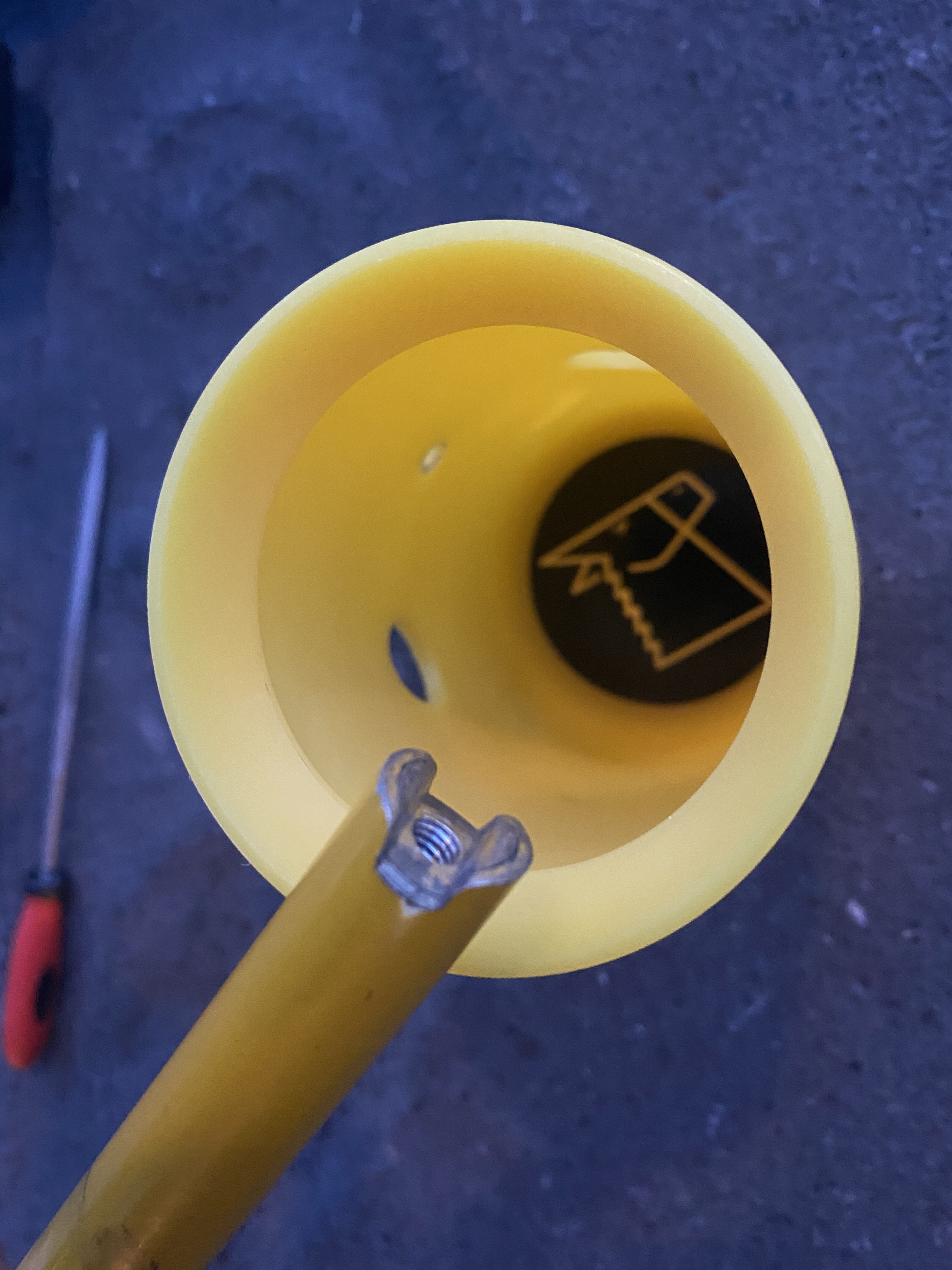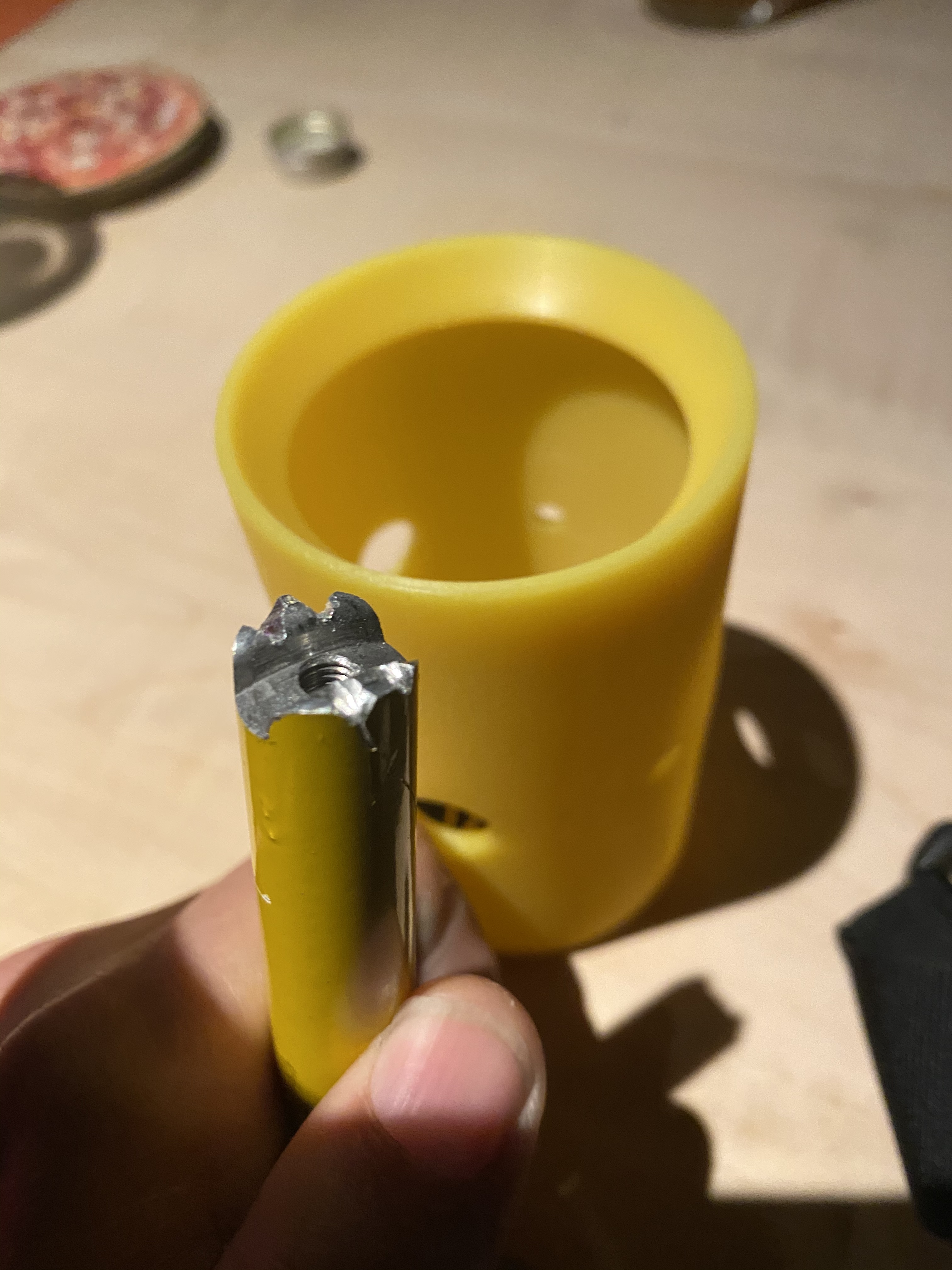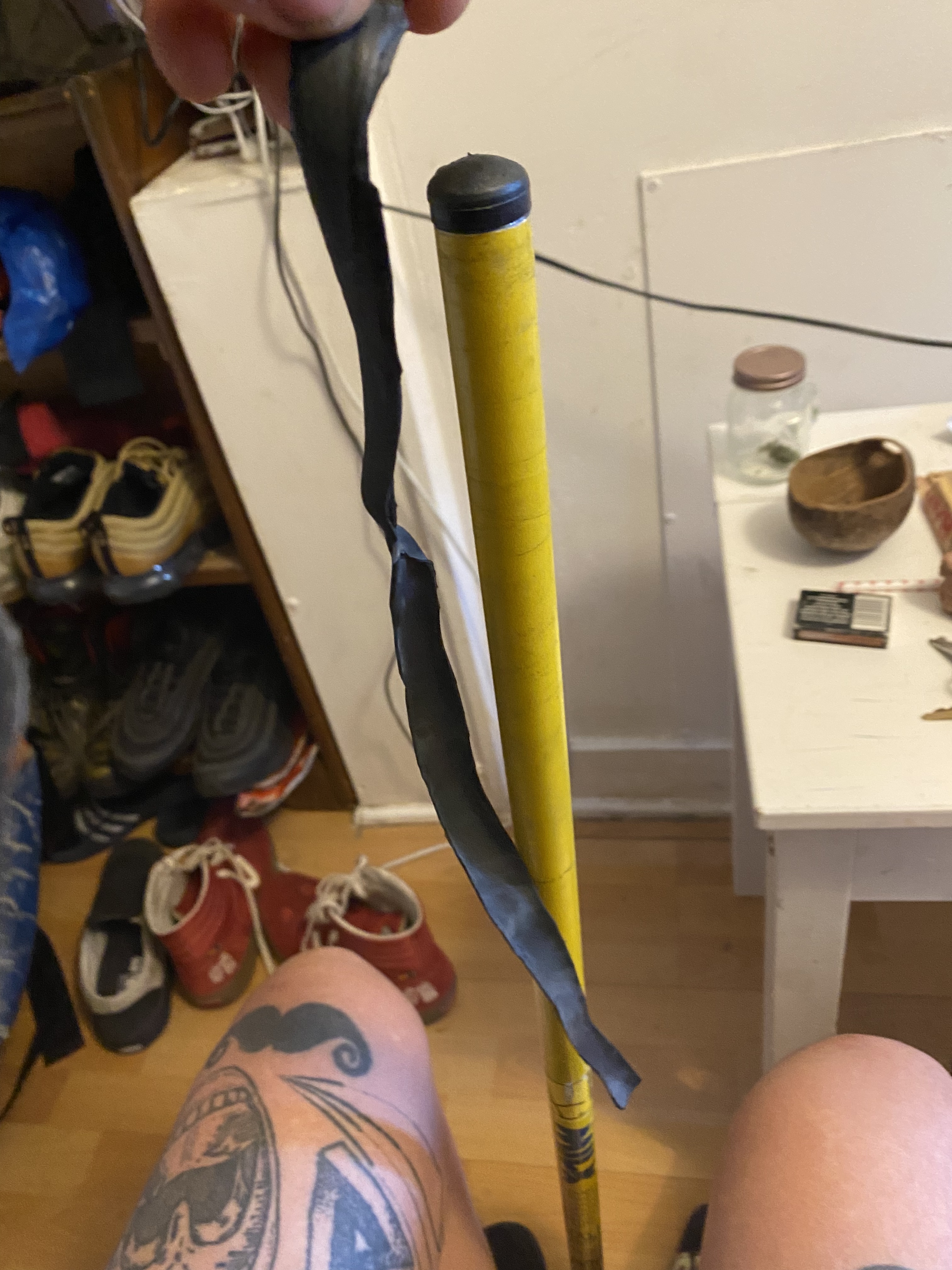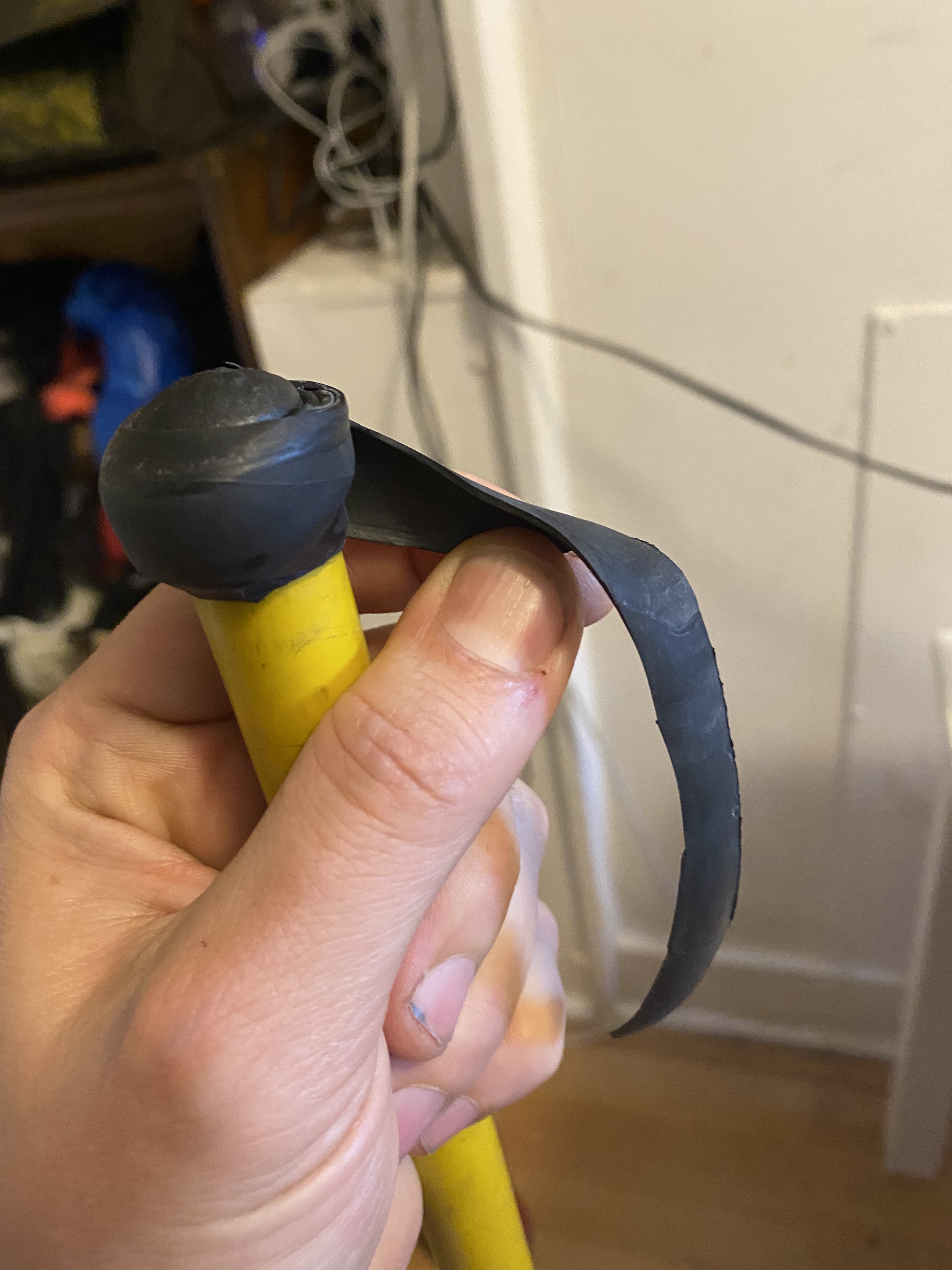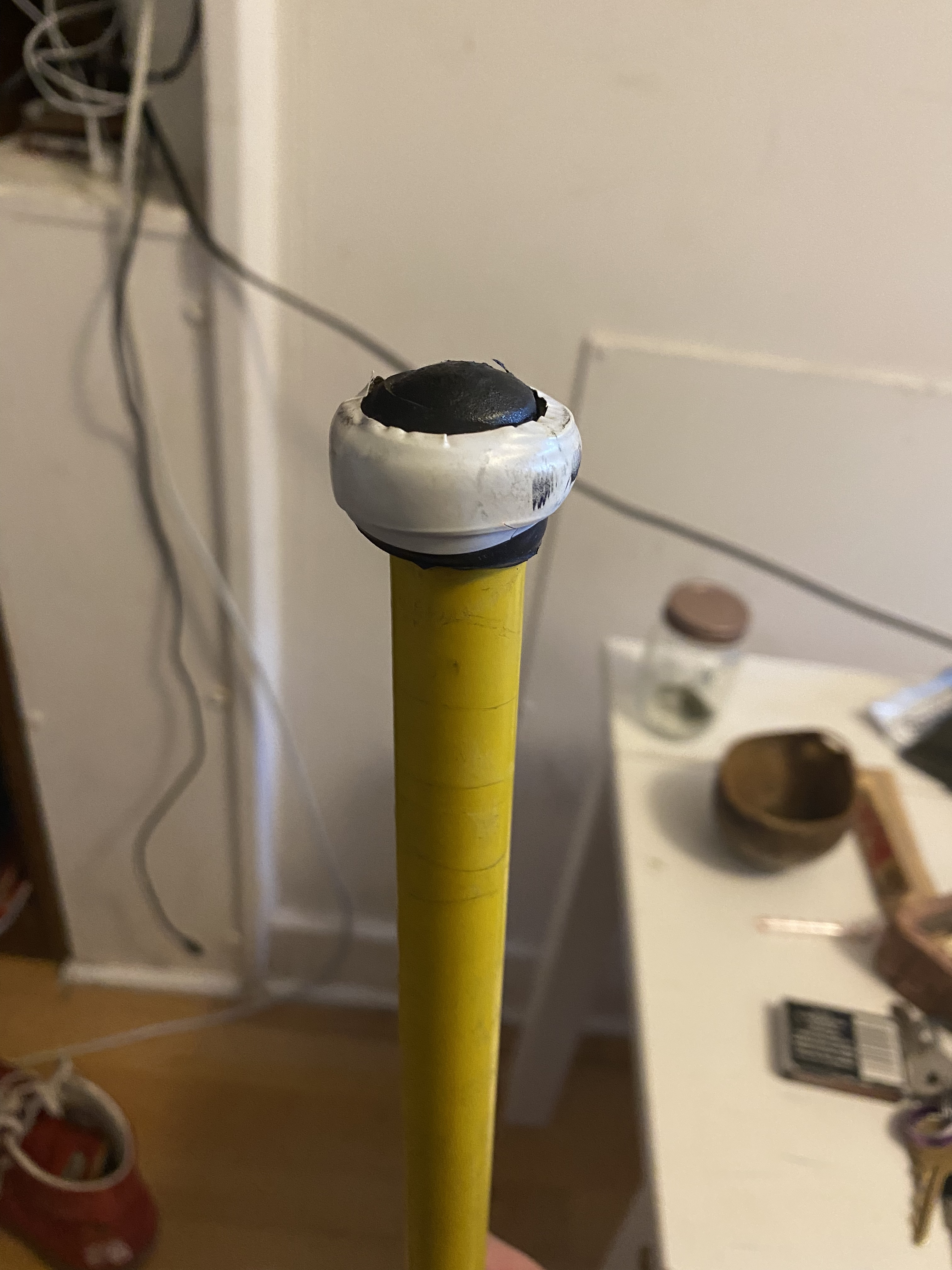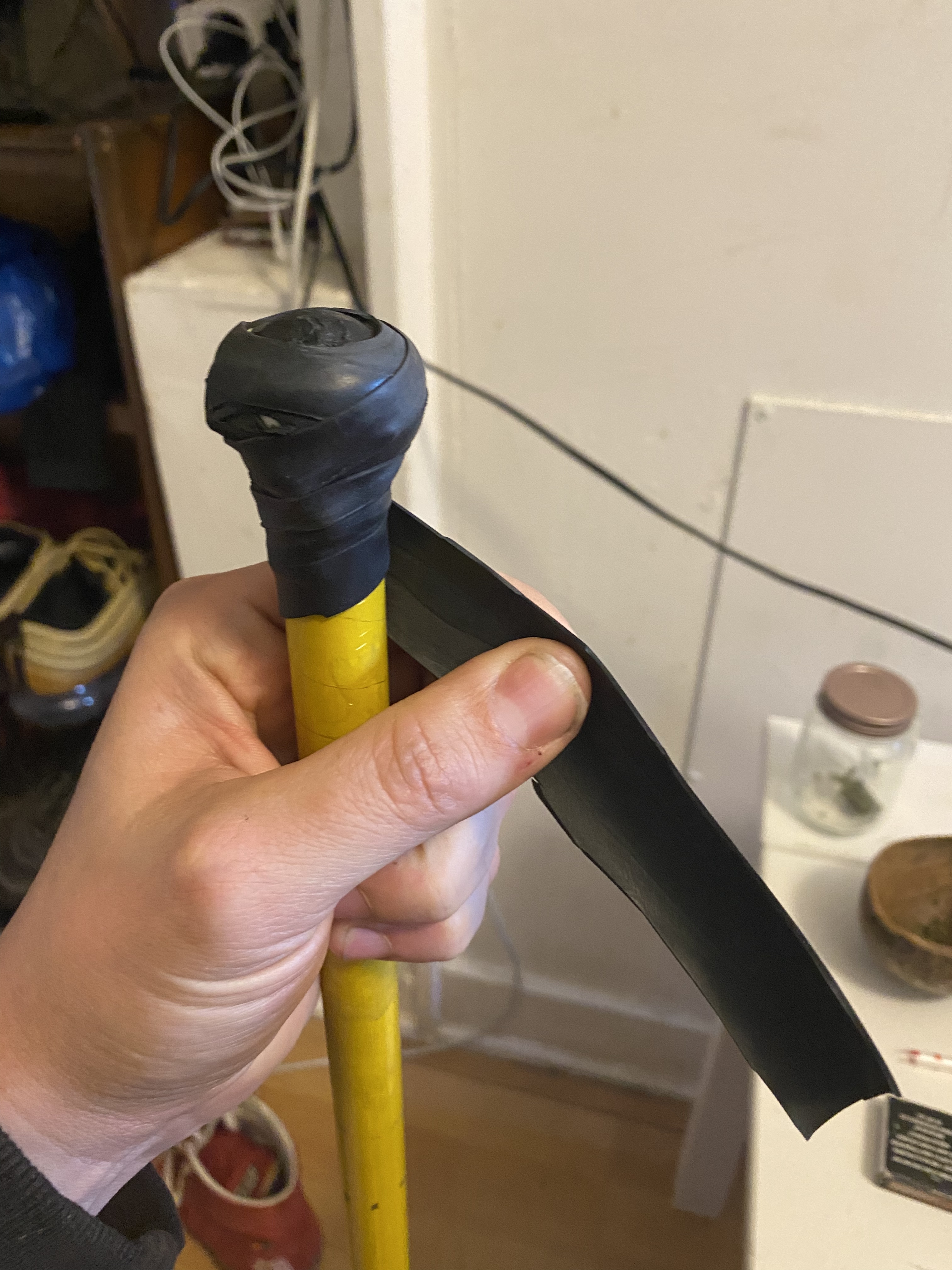 a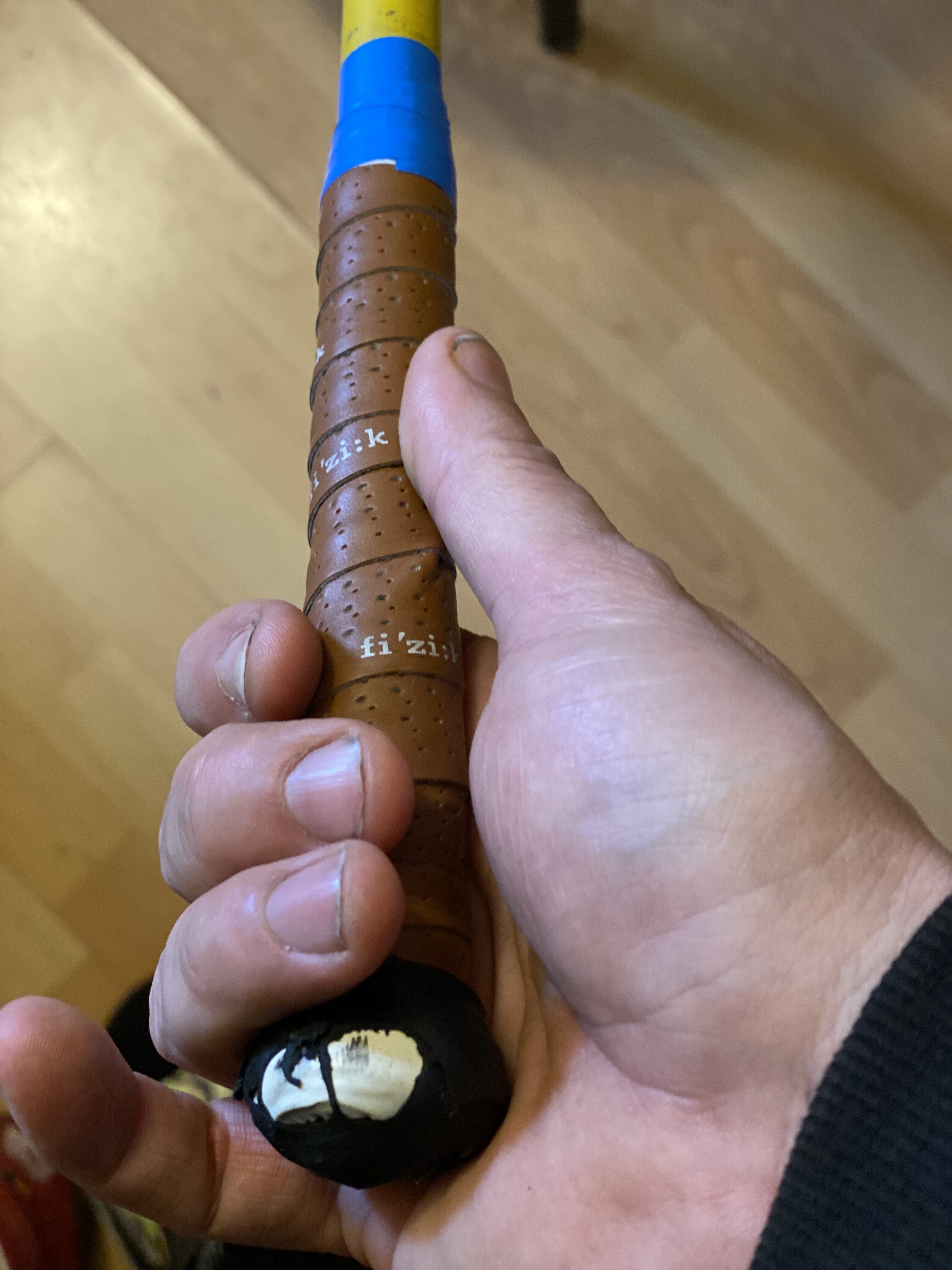 Alpha head on skipole and lamkin grip:
im not a big fan of this design , neither the people who tried it , same feedback came back as the angle makes weird receptions and does t really help with the shooting. its the oposite of playing with 65mm stubborn head.
skipole is good quality, with no alloy tags.
Lamkin grip is very durable but heavy .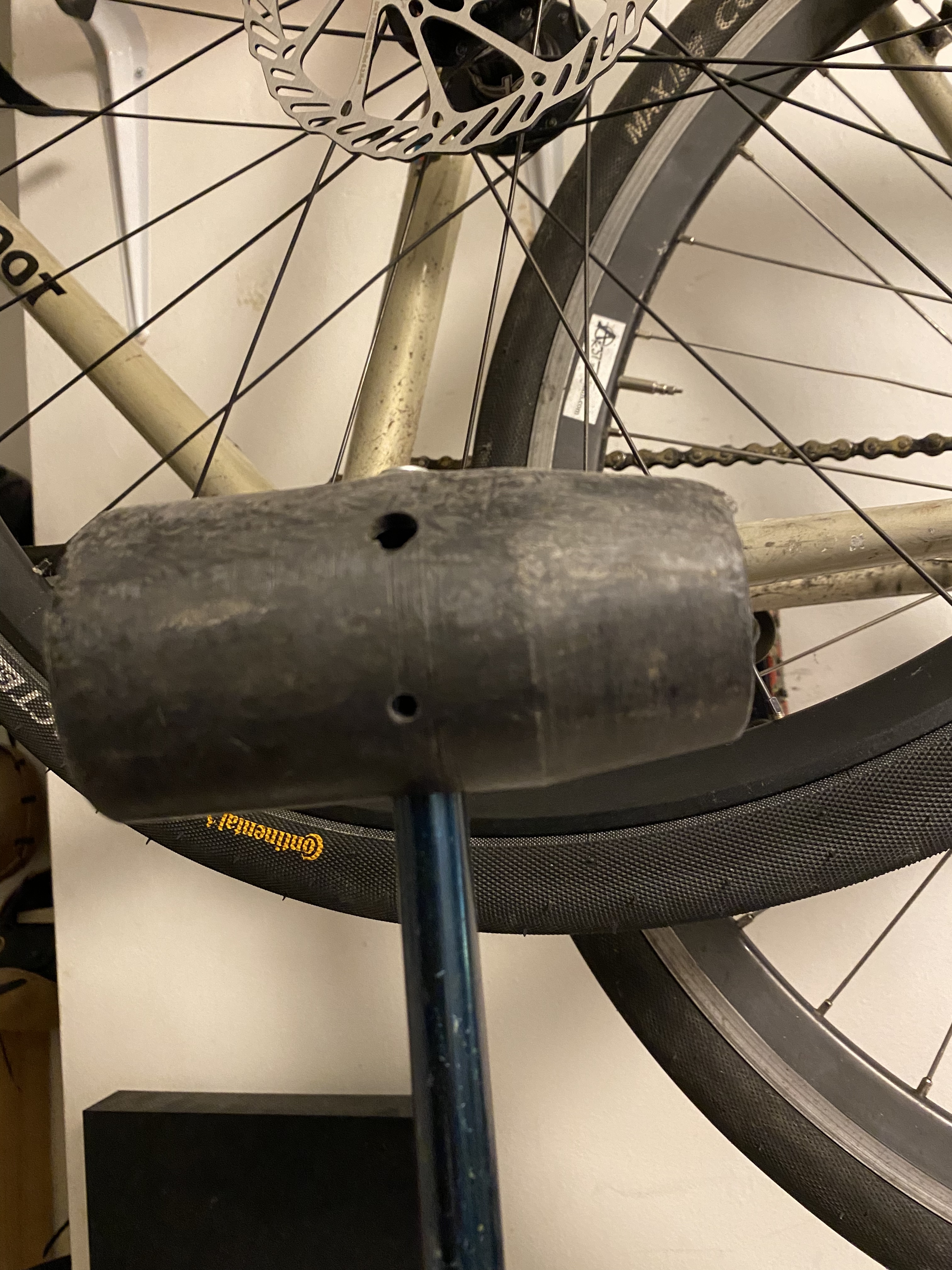 i like my mallets as light as possible and that would be under 250grm
i would consider a mallet too heavy to play with above 300grm.
my standard is any heads that are 75grm, 0.8mm shafts and 40grm grips
i had a carbon shaft but it snapped in the first game i tried it and i really tried not to. i dont think carbon shafts save that much weight to be honnest but it does give it a flex .
[update] i added the hecklers alley chart about connect / heads compatibility